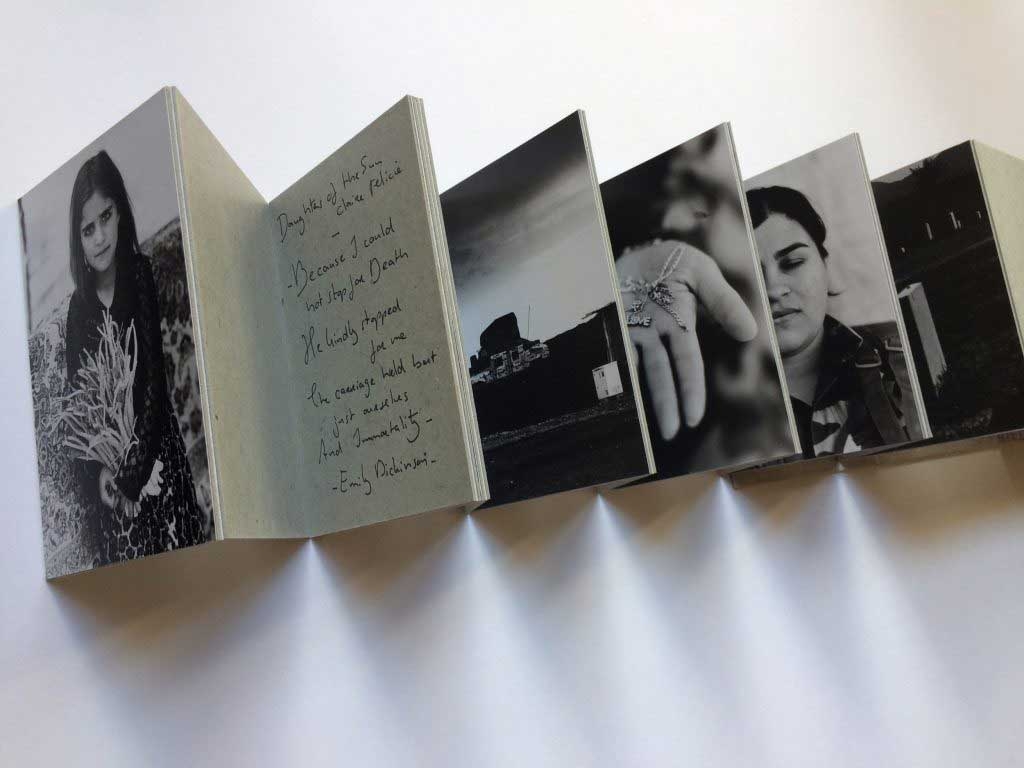 "Because I could not stop for Death, He kindly stopped for me. The carriage held but just ourselves and Immortality" - Emily Dickinson
The handmade leporello gives an impression of my visits to Iraqi Kurdistan in 2017-2018 and my encounters with female Peshmerga fighters. In their hands they carry souvenirs of loved ones. The leporello is fully handmade, handwritten and handprinted in my own dark room. Each copy unique. Edition: 20/25. Price is 295 euros. Read the wonderful and insightful review by Sabrina Mandanici of Collector Daily HERE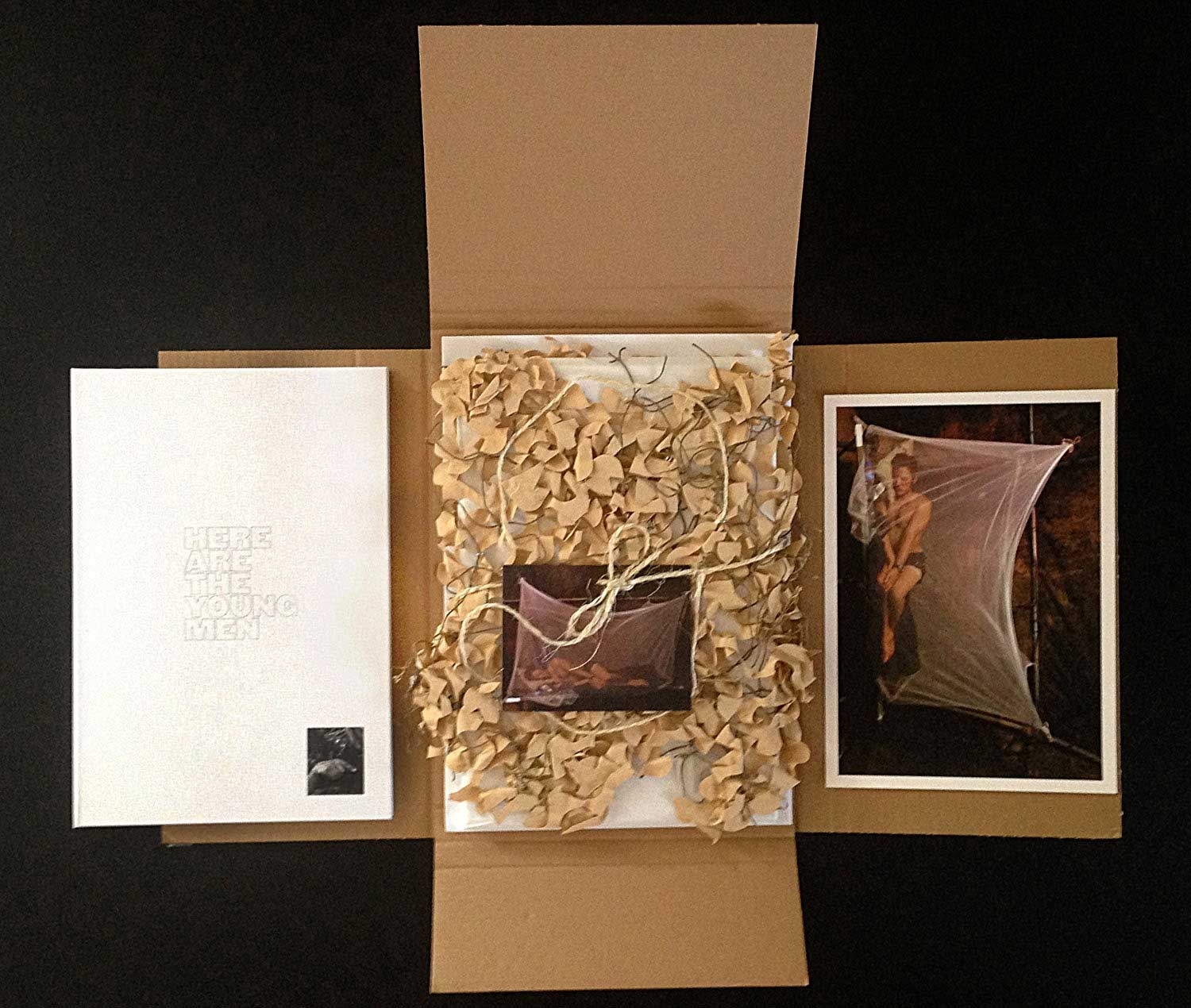 What does a face tell you? Can you tell if somebody has changed by looking at his expression? I photographed the Marines of the 13th infantry company of the Royal Netherlands Marine Corps, before, during and after their deployment in Uruzgan. Young men, full of excitement and expectations being sent to a warzone. Has the experience changed them? Can we tell by looking?
Regular copies of Here Are The Young Men are sold out. The Special Edition comes with a print on Hahnemuhle Fine Art Paper: 'Marine Wilbert asleep at Cop Tabar', edition 42/50. Price: 150 euros.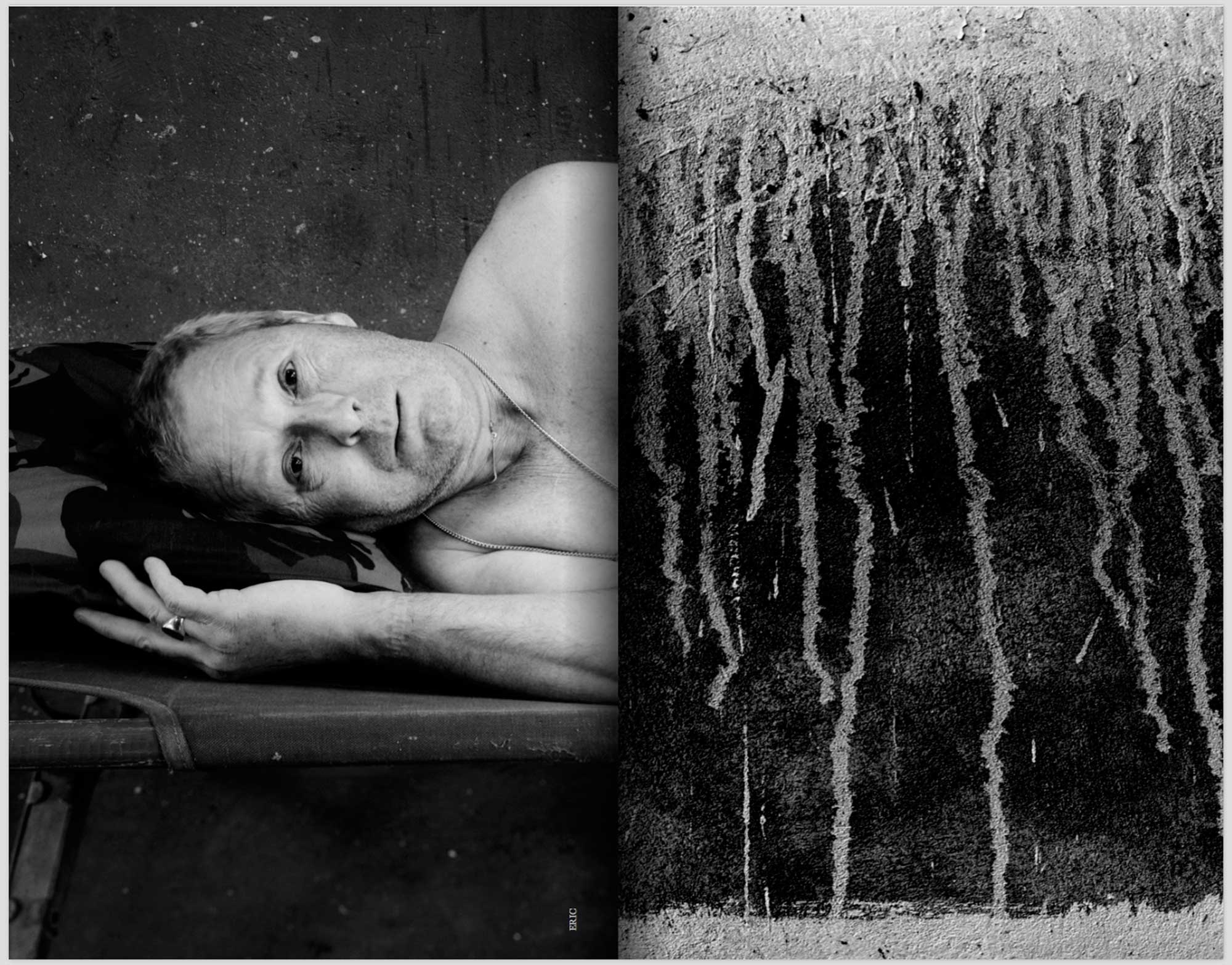 The book Only The Sky Remains Untouched is the finalization of a photo reportage, in which I portrayed fifteen war veterans in a dilapidated weapons factory at the Hembrug site in Zaandam. The place is a symbol of the suffering of former soldiers with post-traumatic stress disorder (PTSD). Price is 30 euros.